Deep Water
We last left our hero, Guybrush Threepwood, at the bottom of the bay tied to a heavy, gold idol. I hope he's okay. Let's join him there now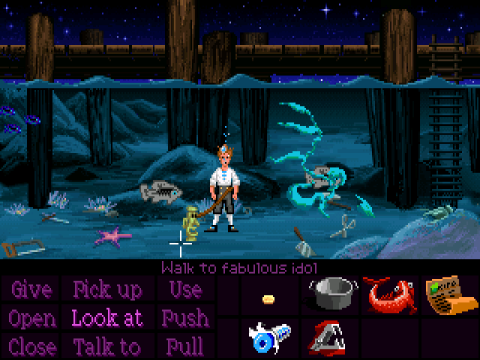 The guy seems to be surrounded by tools that'd make his escape easier; Sadly, all of them seem to be just out of reach: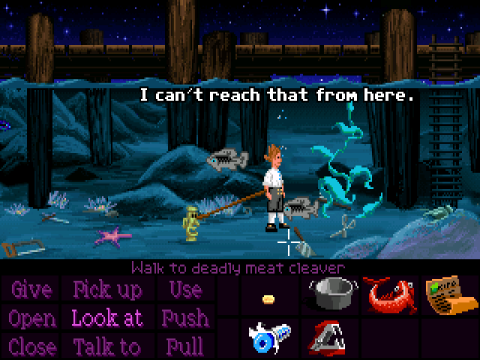 That's true for the scissors, the cleaver, the hacksaw, rusty knife, and axe… What else is down here with Guybrush? Just the idol: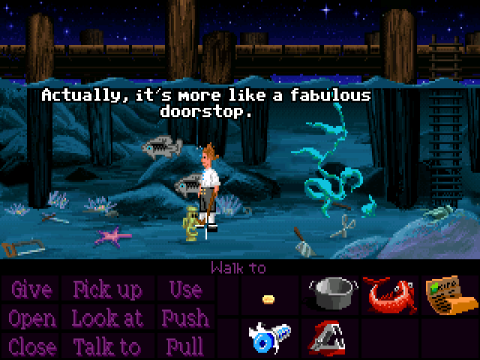 Let's just pick it up? That might work?